Grá for mná on Nollaig na mBán
Nollaig na mBán wasn't a thing in Dublin when we were growing up – we weren't aware of how much mammies put in to making Christmas happen and that they might need a wee bit of pampering themselves – but we're so happy it's now a nationwide and inclusive celebration of women. Props to Cork for sharing the tradition
To celebrate, let's show some grá for the mná we've come across in our travels. First up are the 77 women of 1916. Until the centenary celebrations, these mná were largely unsung (other than the ubiquitous Markievicz) but since then have been getting some long overdue recognition. Here are some of our Wild Gees favs…
Inspired by Maud Gonne, Helena Moloney joined the nationalist cause, became editor of Bean na hEireann newspaper, took part in the Rising and was arrested. Like many of the 1916 mná, she was also big on workers' rights and later became second woman president of the Irish Trades Union Congress.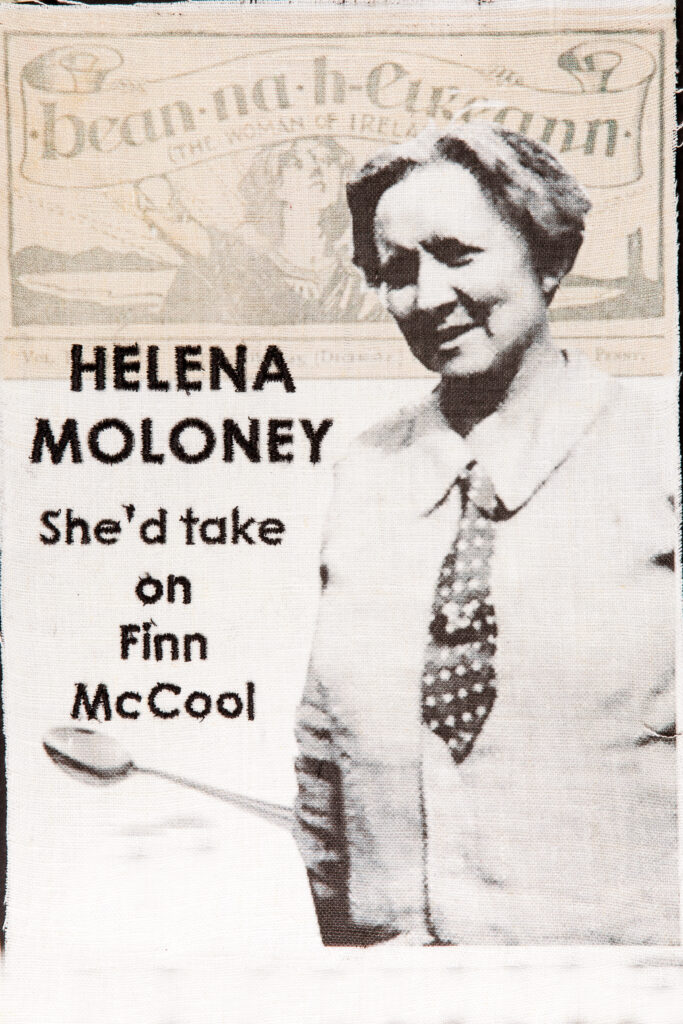 Dr Kathleen Lynn was one of the first female doctors to graduate from UCD, a suffragette, chief medical officer during the Rising and self-declared "belligerent". Imprisoned with Markievicz and Moloney, she went on to join the Sinn Féin executive and was elected a TD in the first Dáil. She also founded St Ultan's Children's Hospital in 1919.
Winifred Carney was active in the Gaelic League, suffragism and trade unions as well as the independence movement. She entered the GPO with Connolly and Pearse, armed "with her typewriter and her gun". She was arrested and served time in an English prison with Moloney and Markievicz. She became disillusioned after the Civil War and was an outspoken critic of De Valera.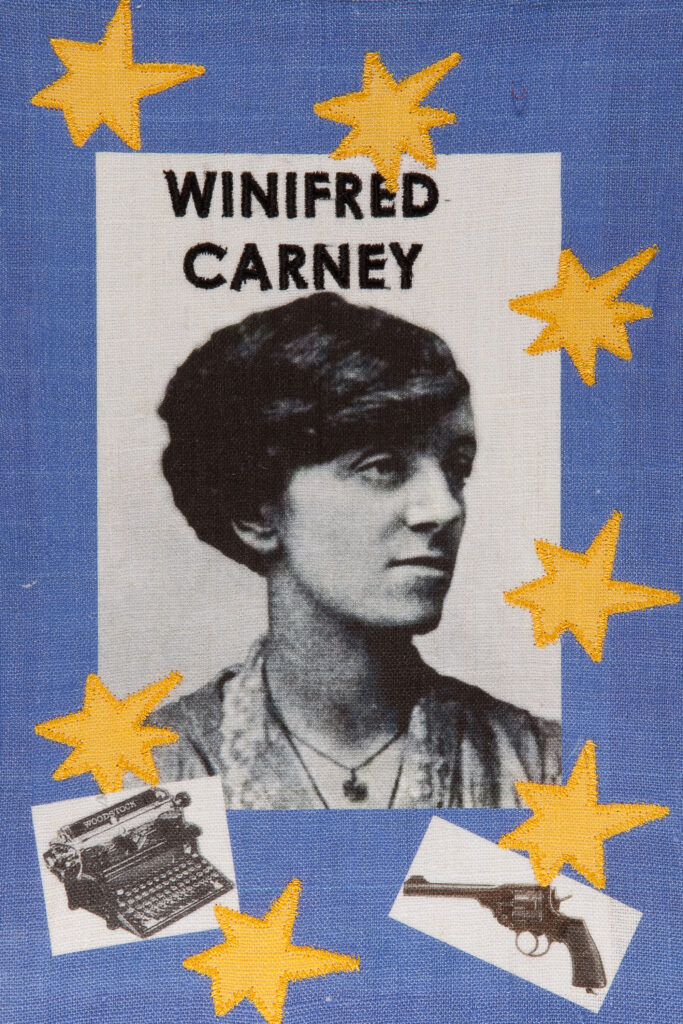 As we may have mentioned before, the 77 women exclude Wild Gees fav Margaret Skinnider, who was the only woman wounded in the Rising. Born in Glasgow, Skinnider was a "schoolteacher turned sniper", involved in the Scottish suffrage movement before moving to Ireland to take part in the Rising. Lifelong activist, queer woman, president of INTO, all-round shero.
While Skinnider moved to Ireland, Irishwoman Mary (Dolly) Maloney went to Scotland. She followed Winston Churchill around on the 1908 election trail and rang a bell so he couldn't be heard. Unless he was willing to support women's suffrage, she wouldn't let him speak about anything else. Sylvia Pankhurst dubbed her "La Belle Maloney".
Back home, suffragette Hanna Sheehy-Skeffington "rinne smidiríní" of windows in Dublin Castle (now marked by a blue plaque). She and her husband Francis founded the Irish Citizen newspaper but as avowed pacifists didn't fight in the Rising. Francis was shot by soldiers while trying to prevent looting. As a 1916 widow, she went on to raise awareness and fundraise for the cause in the US.
Another 1916 widow, Maud Gonne McBride was estranged from 1916 leader John by the time of the Rising. Their marriage was not a happy one to say the least and she may have experienced domestic violence. She only felt safe to return to Ireland after this death. This year's Nollaig na mBán activities are highlighting the impact of domestic violence, particularly during lockdown. So please consider making a donation to Safe Ireland for the day that's in it. Domestic violence also happens in queer relationships and trans women are at particular risk. If you or someone you know need help to escape an abusive relationship, contact 1800 341 900
Eavan Boland was posthumously awarded the Costa Poetry Award yesterday. Let's finish this Nollaig na mBán post with some lines from her poem Domestic Violence
And if the provenance of memory is
only that—remember, not atone—
and if I can be safe in
the weak spring light in that kitchen, then
why is there another kitchen, spring light
always darkening in it and
a woman whispering to a man
over and over what else could we have done?