Day Two: Constellations Coalesce at Sligo Arts Festival
By happy coincidence we arrived in Sligo as the Arts Festival was in full swing.  Browsing through the programme, we discovered that writer Sinéad Gleeson was doing a free reading that evening in the Central Library.  Serendipity played a big part in our trip.  We may not have recognised Sinéad's name had a mutual friend not tweeted about her book Constellations the day before, urging us to read it.  The event was listed as free so we decided to take a chance. We're so glad we did.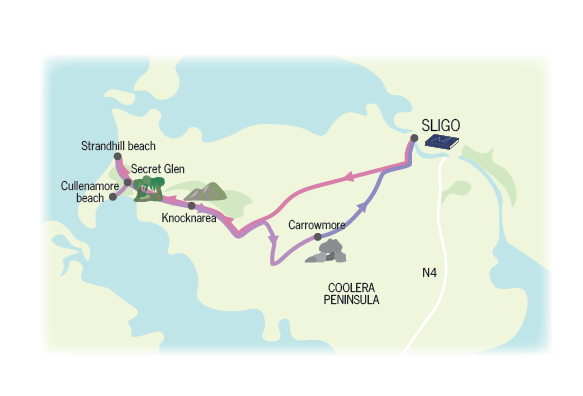 As we entered, it was immediately apparent that this event fit with our Wild Gees theme. We were surrounded by women. Looking down on us from the walls of the library was a series of portraits depicting the widows of 1916 – the other unsung women of the revolution. They included, of course, Maud Gonne MacBride (more of her later). We took our seats and the proffered glasses of wine, surrounded by women of all ages. Even after the seating was full, women kept arriving and staff rushed to get more chairs. We began to wonder if maybe we were supposed to have ordered tickets and felt quietly guilty, but the overflow was more than the three seats we were occupying.
What we hadn't anticipated was that Sinéad's book and talk would speak so much to us about the trip we were on and the research that one of us is doing. Our Sinéad is doing her PhD on post-humanism and the body in art, and other Sinéad's book had a lot to say about bodies, and women's bodies in particular. She spoke of scars as openings to ask, to tell their stories. Scars that tell the story of men not listening to female patients. She referenced artist Franko B, who uses his blood as his material, Jo Spence a "cultural sniper" and photographer who documented her body through illness and mastectomy, and Foucault's panopticon. Our Sinéad was scribbling notes like a mad thing.
She spoke of women's bodies as magic and introduced us to microchimerism. The concept that mothers retain some of their child's blood and cells in their bodies after the child is born is mind blowing and beautiful and painfully, tearfully reassuring for those of us who've carried babies that never lived outside our bodies.
She suggested that the Irish can perceive the world in different ways, the pagan and Christian (and scientific), without one way dominating the others. We can conceive of Brigid as both Christian saint and pagan goddess. The original title of her book had been 'Thin Places' – where the boundary between worlds is very thin. During the trip, we'd had a sense of those liminal spaces in Rathcroghan and in the secret glen. We had goosebumps even before she read her story of Haunted Haunting Women and her letter to her daughter (Meadhbh, named for the warrior queen).
And then she moved on to publishing: why should essays by women be prefaced by "personal" or "confessional"? Do only male experiences count as literature? She encouraged those of us with stories to submit them to Banshee journal, which published her first essay and is always looking for new voices. She also encouraged us to edit – the story gets better as you hack away.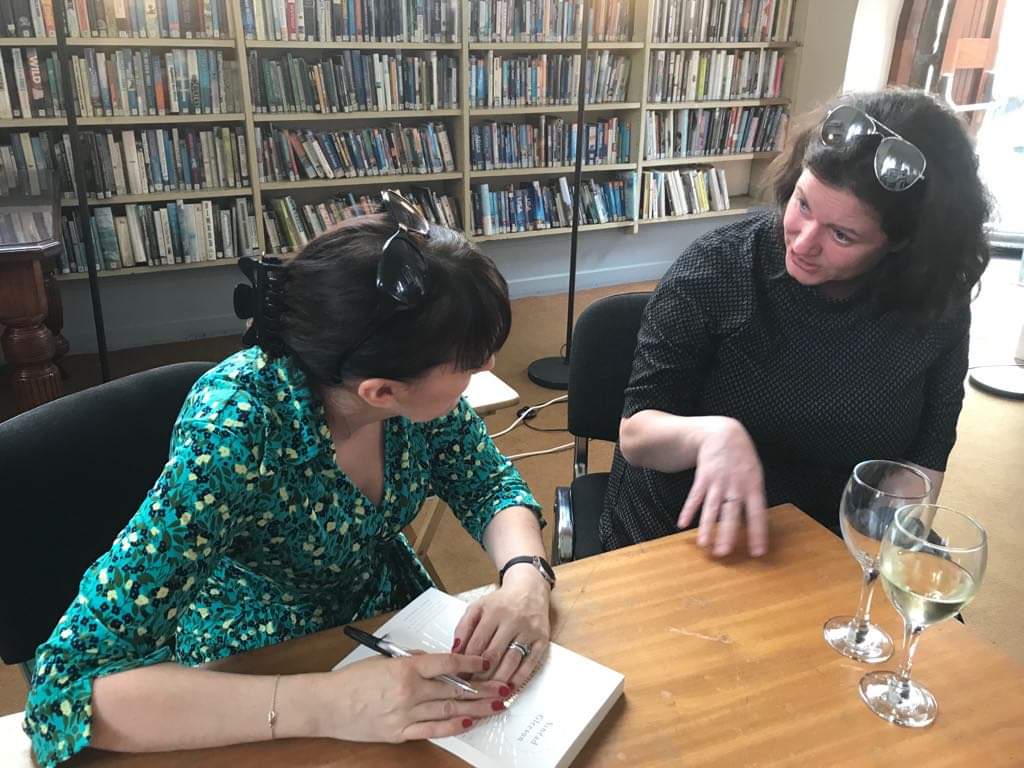 Afterwards, we rushed to buy her book and get it signed. Miriam told her about our trip and she encouraged us to write this blog so she could read all about it. Our Sinéad asked if she could interview her for her research. She was up for it. Are we fangirling Sinéad Gleeson? Yes, yes we are.
We finish Day 2 with a to do list:
Write Tripadvisor review for Carrowmore
Edit Wikipedia page of the Garavogue river to include reference to the hag it's named after
Share link to Wild Gees blog with Sinéad Gleeson (just have to write it first)
Set up PhD interview with Sinéad
Submit essay to Banshee (just have to edit it first)
Read The Overcoat by Gogol (not sure where this one came from but it's in the notes)