A Weekend of Women's Art
Merrion Square is of course home to the National Gallery, so it makes sense that a weekend centred on women's art would start there. But we wouldn't be The Wild Gees if we didn't add some blue plaques and Sheela na Gigs to the mix.
Earlier in the week, a plaque had been erected to Violet Gibson, attempted assassin of Mussolini, on 12 Merrion Square so we wandered up there. There is much debate about whether Violet was an anti-fascist hero or mentally troubled, as if those two things can't be true at once. It's said that her actions actually helped Mussolini's propaganda campaign and cemented his dictatorship. She spent the rest of her life in a psychiatric institution. But, had her bullet been a couple of centimetres closer, Italy's history and the course of the second World War may just have been rewritten. We think her actions are worth commemorating.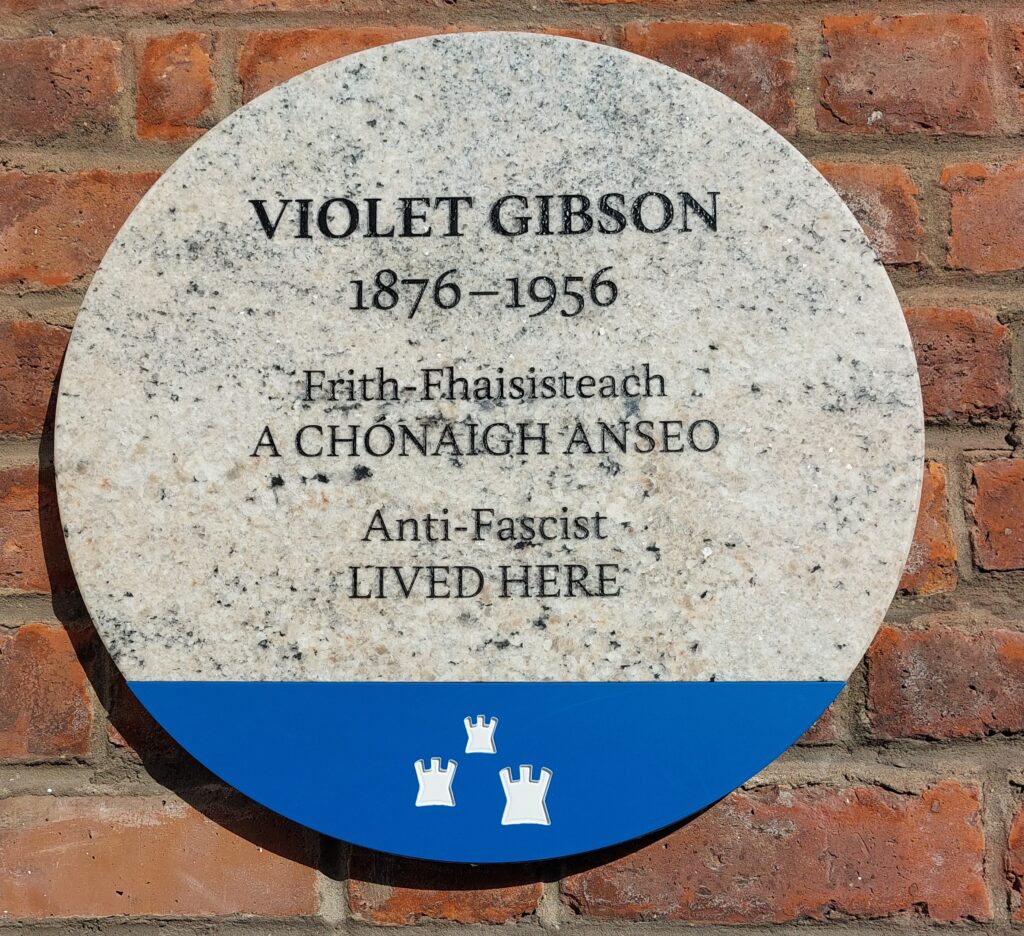 Just along the road is Oscar Wilde's house, with plaques to his Da (a surgeon), to himself of course and, most recently, his Mammy – Lady Jane Wilde. Under the pseudonym Speranza, she was a writer and poet, political activist and collector of Irish myths and legends. We nipped over to Merrion Square Gardens to visit her Sheela na Gig beside Oscar's statue and found it gone!! This could have been a planned removal by Project Sheela and we hope that wherever she is, the Sheela has gone to a good home. It could also have been a collector or vandalism, either the casual or council-inflicted kind. In which case we're kind of raging. This Sheela worked particularly well as a counterpoint to her son's extravagant statue.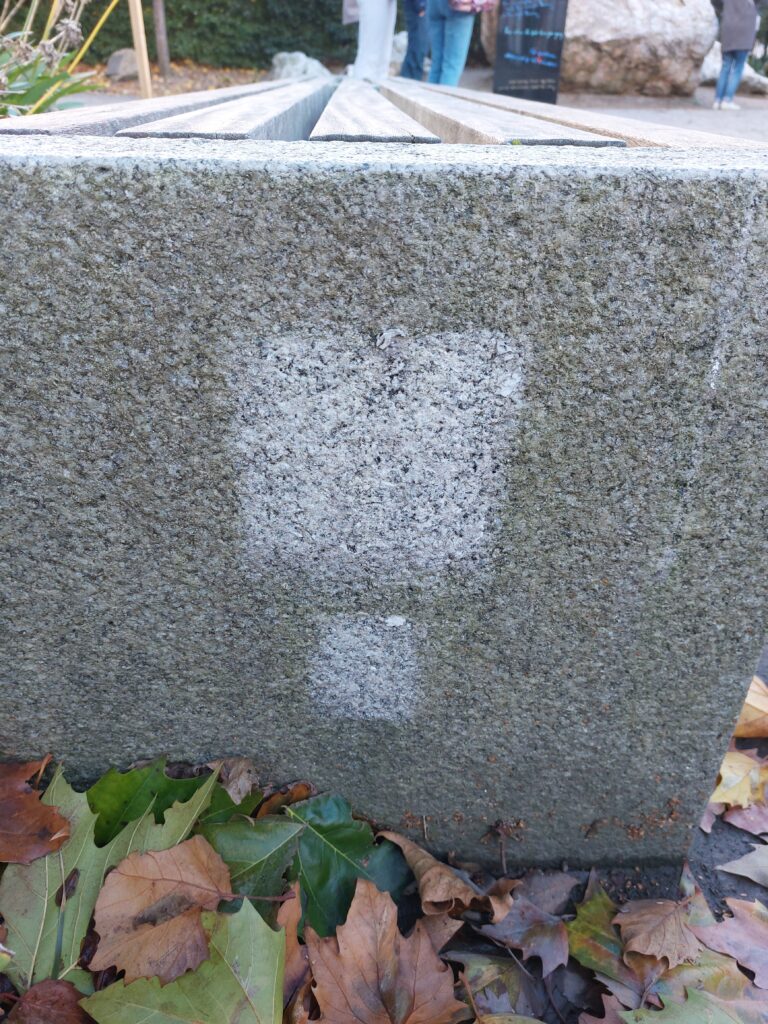 The National Gallery had curated an exhibition of Estella Solomons called Still Moments, which ran from 3 September 2022 to 8 January 2023, drawing an end to the Decade of Centenaries. Estella was a member of Cumann na mBan as well as a leading Irish artist of the time. She also co-founded The Dublin Magazine with husband Seumas O'Sullivan, a poet. As she came from a strict Jewish family, she and Seumas waited until her parents' death before marrying. They were "a famously happy couple". Along with other teaching staff from Dublin Municipal Teaching Schools, she went on strike in 1925 in protest at having to take the Oath of Allegiance to the British crown. In 1939, she helped set up the Artists Refugee Committee to raise funds for refugee artists escaping Nazi Germany. Having exhibited her work at the Royal Hibernian Academy, she was made an honorary member in 1966.
The exhibition primarily featured portraits of her friends from revolutionary and Gaelic Revival circles. Her portrait of an elderly Alice Milligan was particularly striking. We love how she captured Alice's frailty and determination after a lifetime of activism. She leans forward and looks intensely through the frame, as if to impart some urgent wisdom. We were also taken with the Woman in a Red Tie, believed to be a self portrait. Her youthful face against a more colourful background than her other portraits suggests a determination to live life on her own terms. Another, more demure, portrait of the artist was painted by a friend of hers, Frances Cissy Beckett (auntie of Samuel).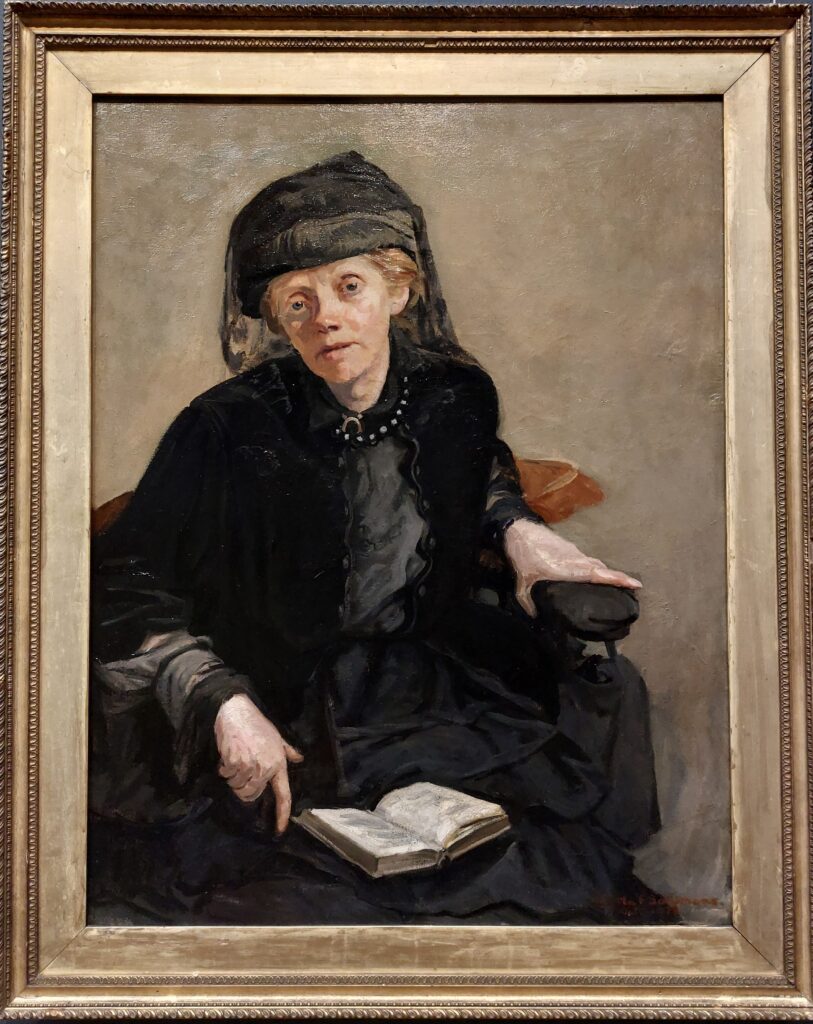 Estella's close friend Kathleen Goodfellow is another portrait subject. Also a Cumann na mBan member, the two met during the Easter Rising. Kathleen was a writer and poet who contributed to The Dublin Magazine. She also published a book, as Michael Scot, called Three Tales of The Times. This got added to our TBR list but it turns out to be another of the elusive books written by Irish women in the revolutionary period (it is part of Trinity College Library's archive). We learned about Kathleen through the exhibition's informative boards for each person, as well as archive material such as Estella's letters and photos. We noted what we could, to add to Wikipedia pages later.
As a bonus, in the basement we found an Alice Maher and Jamie Murphy exhibition. This was also part of part of the Decade of Centenaries. Memento Civitatem explores culture, citizenship, migration and activism. It is based on six Irish artists including Grace Gifford Plunkett, Easter widow and cartoonist, Sarah Cecilia Harrison, portrait artist and Dublin's first female city councillor, and Sarah Purser, who set up An Túr Gloine stained glass studio. Using hand-set typography, it celebrates the letterpress processes of the revolutionary period. This "artists' book" is also accompanied by archival material and information boards.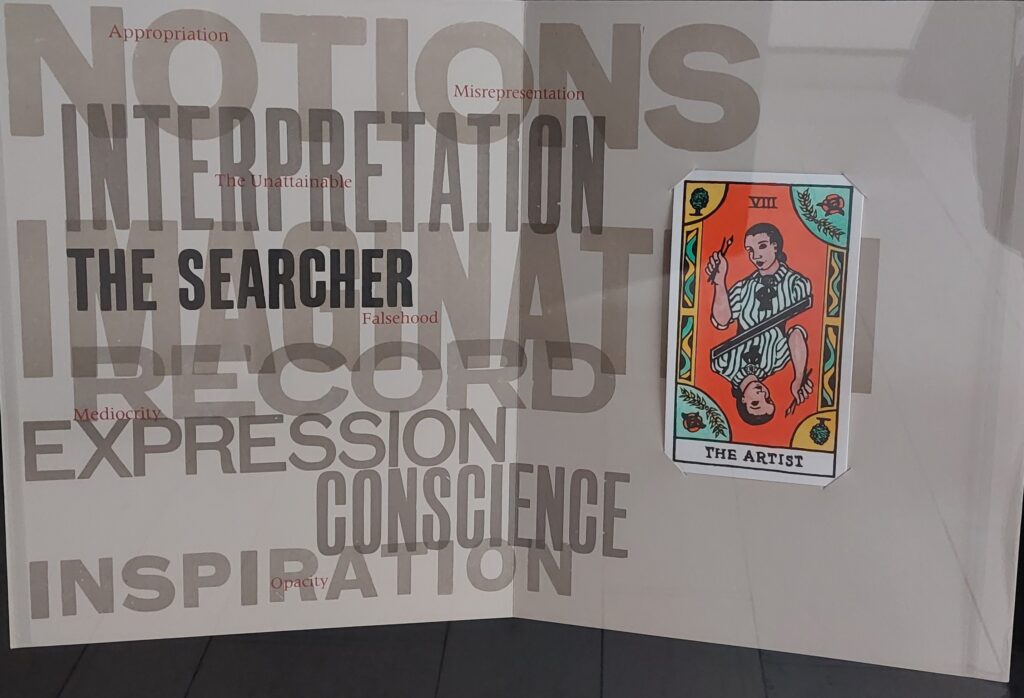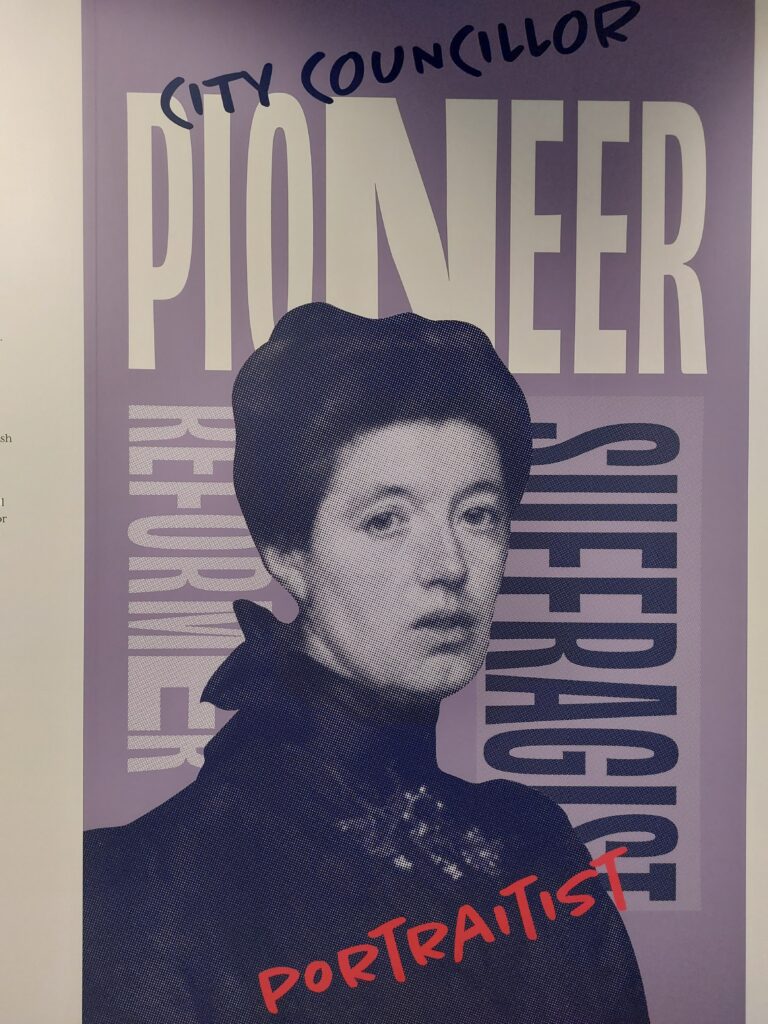 The following day, we went to the Hugh Lane Gallery for another experience of Alice Maher, as she and Rachel Fallon were presenting on The Map, their iconic work as part of the Magdalene Series at Rua Red in Tallaght. They spoke of "deep mapping", not just the topography of the surface. Despite the name, there was no iconography of Mary Magdalene in the laundries. It represented a state of shame rather than a person. 'Peccatrix major' was the name given to a woman who was in a mother and baby home on a second pregnancy. She was considered a lost cause and therefore incarcerated. She features as a constellation on The Map.
Both artists were involved in designing banners for the Repeal the 8th campaign. They were designed to be beautiful and complex and this inspired their approach to The Map. They described cloth as "the universal language".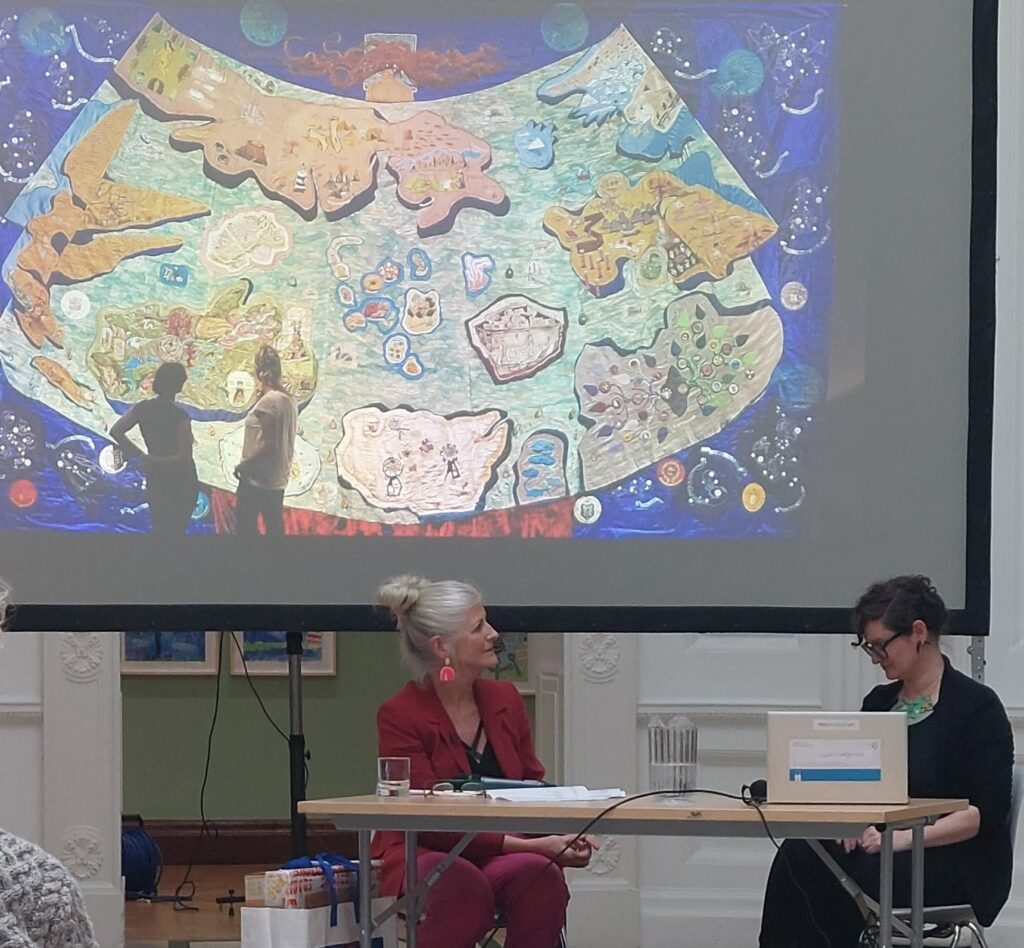 We were delighted to have another opportunity to view The Map. Because its new home is more brightly lit and the ceiling is lower, we were able to notice details we hadn't previously, like the 'howling harlot' on Slag Island and individual place names. There are 170+ place names based on literature, myth and folklore. We were also close enough to see the craft that went into creating such a stunning piece.
Bumping into Maolíosa Boyle, executive director of Rua Red and curator of the Magdalene Series, we had a wee natter and expressed the one thing that bothered us about seeing The Map again. Rua Red's space, scale and lighting provided a context that lent a certain awe to it. Hanging in the Hugh Lane, it feels more like a beautiful tapestry. Having said that, what a privilege it was to see it again and experience it in a different way. We hope that it finds a permanent home so it can continue to be enjoyed by the public. For the moment, it will be off on its travels in 2023.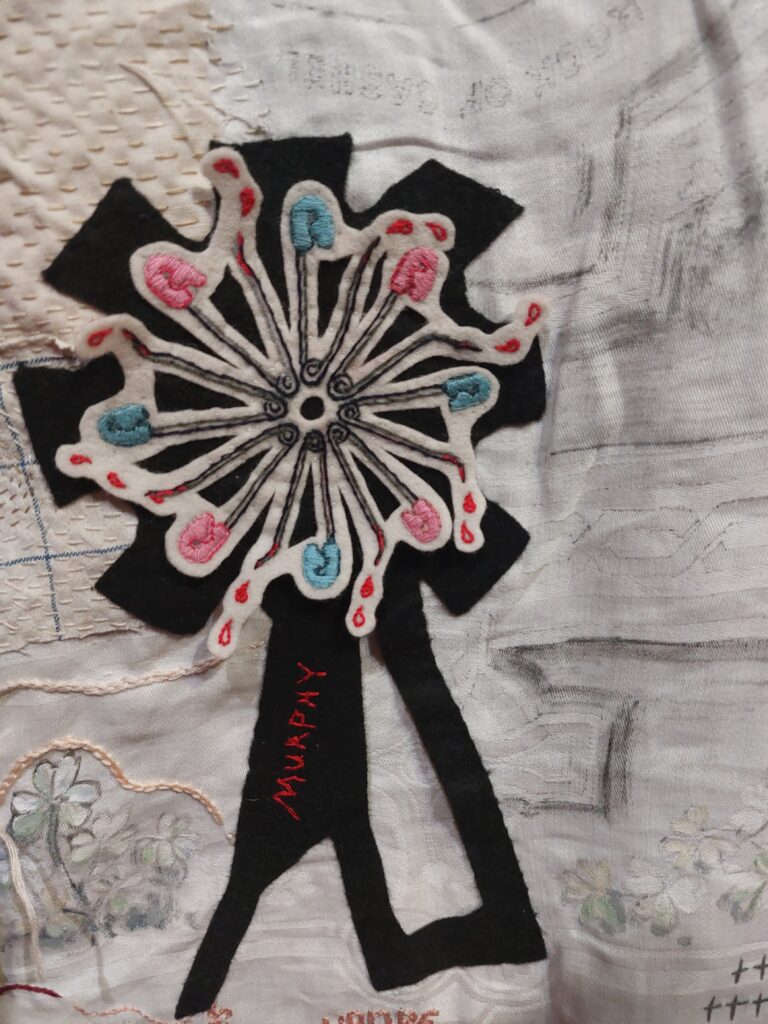 Downstairs, we get to visit another exhibition featuring eleven female artists called Bones in the Attic. Alice Maher crops up again, with etchings of some of her most iconic subjects, such as Bee Dress and Talking to My Hair. Jesse Jones, another Magdalene Series artist, uses some of the symbolism familiar to us from her installation The Tower, exploring mythologies around witchcraft. One is a stone circle of 12 Sheela na Gigs, with their vulvas interlocked in the centre. Amanda Doran's paintings celebrate the female body and one, of a goddess figure with a baby emerging from her, is suggestive of the Sheela na Gig in a way that makes us wonder if Sheelas are in labour. Sheela theory #467?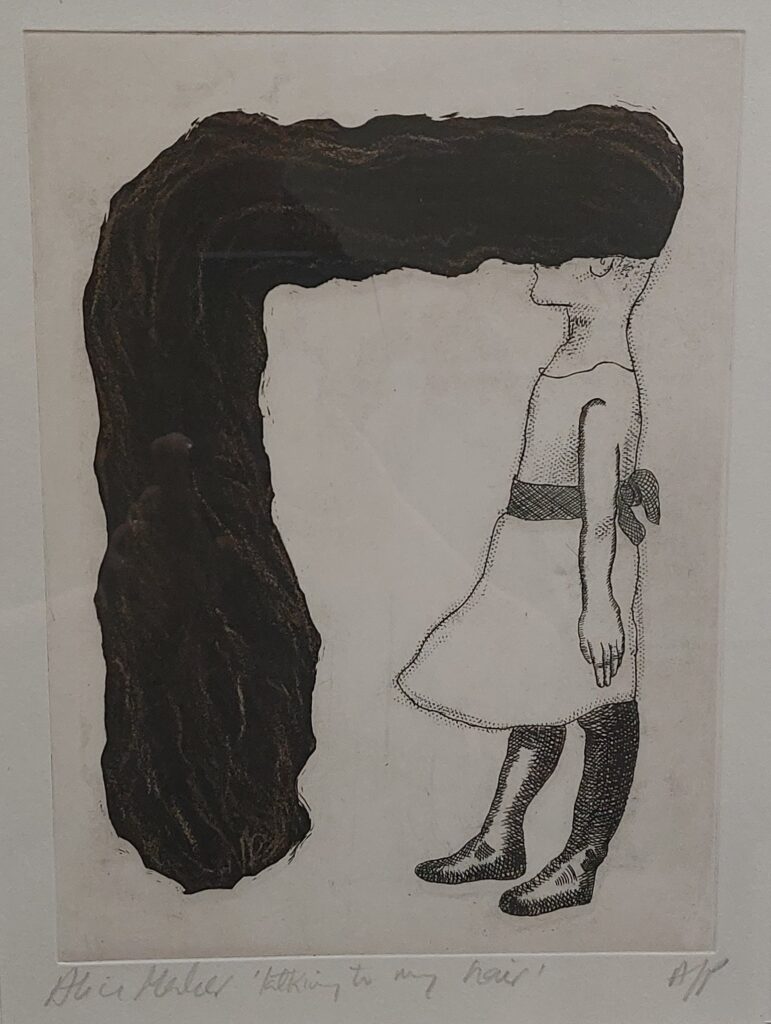 We are particularly moved by Sorrow had a baby, a video installation by Myrid Carten capturing the impact of mental health on the mother-daughter relationship. Waiting by Kathy Prendergast is three female figures, each missing a head and part of the torso as they passively sit, waiting to be asked to dance. The exhibition also features Na Cailleacha (hags or witches), a collective of older artists exploring what it means to be an older woman. Their 'dolls' remind us of Niki de Saint Phalle's nanas.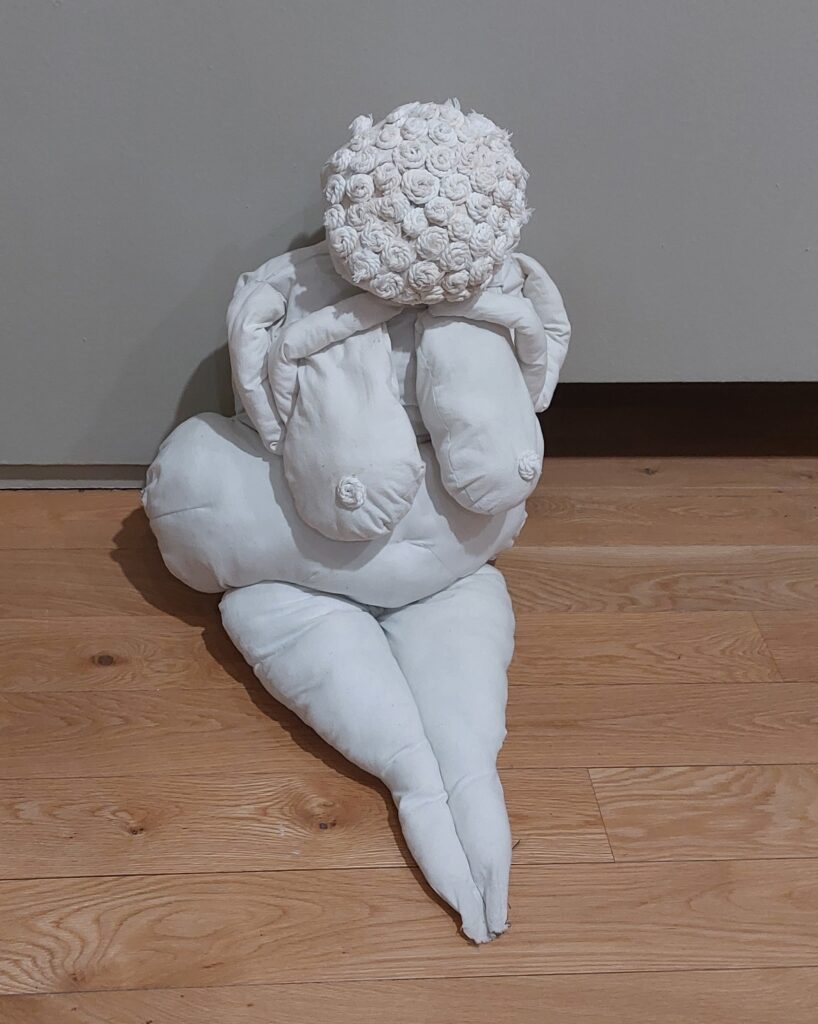 In a perfect weekend, we would say that we then hopped on a tram to Tallaght for the latest, and last, in the Magdalene Series. Alas, the opening of A Mary Magdalene Experience by Grace Dyas was not opening til the following month. Given that we're so late in writing up this blog, we can tell you that it was brilliant. Grace is local to Tallaght and her documentary-style installation had a sense of place that the preceding ones hadn't.
The space in Rua Red was set up with theatre-style seating and at first we weren't sure what to expect. We were soon laughing out loud in an otherwise empty auditorium (no spoilers). There is a dig at cancel culture and how (mostly) men consider themselves (crucified) victims of it when held accountable for their own actions, some nudie bits, a glowing lump of rose quartz, a homage to the Pieta, and quotes from the lost bible of Mary Magdalene by a sex worker who aspires to changing the world. Reader, we loved it.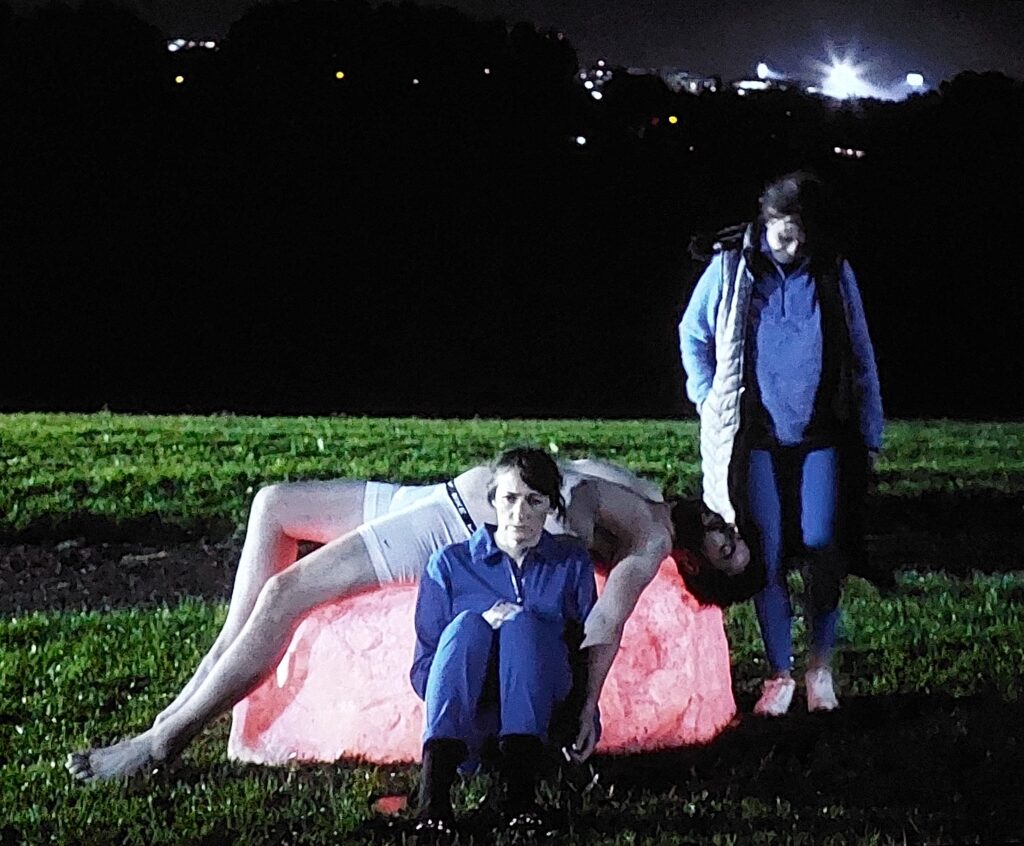 While the above exhibitions have all now closed (apologies for the long delay in reviewing them), we suggest a trip to Rua Red is still in order to purchase some 'notions' or a big 'ride'. We loved this jewellery by artist Margaret O'Connor so much, we gave each other notions as 50th birthday presents (we all have our big birthday this year).